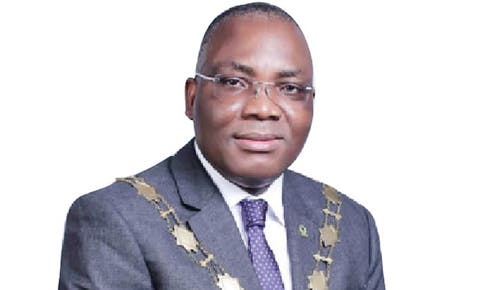 Bankers have said there is a need to consider a review of the intervention policies in agriculture as the country experiences external imbalances.
The bankers said this during a virtual presentation on Tuesday titled '7th BAA/CIBNCFS Economic Outlook: Implications for businesses in Nigeria for 2021'.
The presentation was made during the seventh national economic outlook event, which was organised by the Chartered Institute of Bankers of Nigeria Centre for Financial Studies in collaboration with B. Adedipe Associates Limited.
They noted that Nigeria's external imbalances were increasingly precarious, with continuing concern over exchange rate differentials.
Part of the presentation read, "Between January and September 2020, our cumulative trade deficit amounts to N4.6tn ($12bn).
"Despite border closure, our national import of food amounted to N1.85tn between January-September 2020 – a 62 per cent increase when compared to same period 2019. This suggests a weakness in our ability to feed ourselves and raises the need to consider review of intervention policies in agriculture."
"With official payments data showing that approximately $30bn (almost 10 per cent of our national economy) is obtained from sources outside the Central Bank of Nigeria, the gap between the official and other exchange rates is a source for concern."
The President, Chartered Institute of Bankers of Nigeria, Mr Bayo Olugbemi, said the economic outlook, initiated in 2014, was designed to bring together captains of industry, subject matter experts, seasoned practitioners, and relevant stakeholders to discuss emerging and pertinent issues facing both the national and global economies, as well as their implications for businesses.
Olugbemi said, "This event for this year is peculiar as we are holding the session virtually for the first time due to the surge of the COVID-19 pandemic.
"It is also notable as this is my first experience addressing you as the president/chairman of council of our great institute."
He noted that the last 12 months had been challenging, experienced by a plethora of disruptions which include an oil price war between Russia and Saudi Arabia, remote working, ongoing second wave of the coronavirus pandemic, civil unrest and of course the second economic recession.
However, despite the disruptions, the year was laden with diverse opportunities, he said.