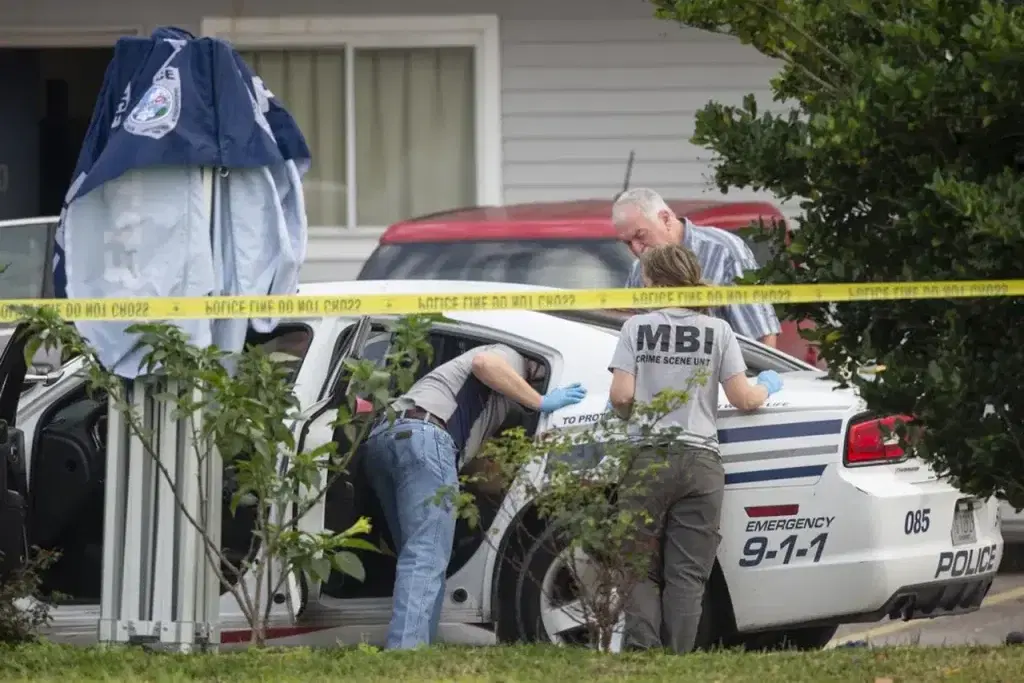 A 43-year-old woman, Amy Anderson shot herself dead after killing two police officers at a Motel 6 in Bay St. Louis, Mississippi, the United States .
According to CBS, the slain officers – Branden Estorffe and Steven Robin responded to a call for a welfare check made to the Bay St. Louis Police Department located along a stretch of interstate Highway 90 that runs through the Gulf Coast city.
The officers arrived at Motel 6 as early as 4:30 am US time and encountered Anderson who sat in a parked vehicle with a female child, according to the police report.
Estorffe and Robin aged 23 and 34 respectively engaged in a conversation with the woman for almost 30 minutes and later called the Department of Child Protection Services (DPS).
The slain officers were identified as Branden Estorffe, 23, and Steven Robin, 34, the Mississippi Department of Public Safety confirmed in a statement.
Anderson, from inside the vehicle, shot both officers before killing herself, according to the Mississippi Department of Public Safety. Robin died at the scene while Estorffe died later due to bullet injuries.
Reacting, the Mississippi Bureau of Investigation said it "is currently assessing this critical incident and gathering evidence."